TRON 100 (I-280P) to eleganckie i bardzo wydajne przednie światło zaprojektowane tak, aby było trwałe i przyjazne dla użytkownika. Z mocą wyjściową do 100 lumenów, TRON 100 ma jasne działanie z długą żywotnością baterii dla większego spokoju. Wybierz funkcję ciągłego światła lub migania, aby zwiększyć widoczność w nocy. Wskaźnik niskiego poziomu naładowania baterii i funkcje ochrony przed przegrzaniem sprawiają, że TRON 100 jest łatwy w obsłudze.

WZORNICTWO
TRON 100 to mała i kompaktowa latarka czołowa o jasności 100 lumenów. Bardzo niska waga tylko 35g ze zintegrowanym uchwytem pasuje praktycznie do wszystkich kierownic. Przyjazna dla użytkownika konstrukcja osłony portu USB jest łatwa do otwarcia.

- Może osiągnąć moc wyjściową do 100 lumenów.
- Bardzo lekki, tylko 35g.
- Tryb pulsacyjny do użytku nocnego.
- Zintegrowana funkcja przypominania o niskim poziomie baterii.< br />- Funkcja pamięci trybu włącza ostatnio używany tryb oświetlenia.
- Podwójne kliknięcie pokazuje pozostałą pojemność baterii zawsze i wszędzie.
- Możliwość skorzystania z powerbanku w przypadku długiej podróży.< br/>- Zabezpieczenie przed przeładowaniem i ochrona akumulatora zwiększają poziom bezpieczeństwa.
- Gumowe mocowanie montuje się w kilka sekund i pasuje do praktycznie każdej kierownicy.
- Wybierz kierownicę lub kask, aby uzyskać maksymalną wszechstronność.
- Standard wodoodporności IPX4.
Additional information
| | |
| --- | --- |
| Kategorie: | Infini |
| Specification: | USB |
| Set for: | Front |
| Specification 1: | 100-499 lm |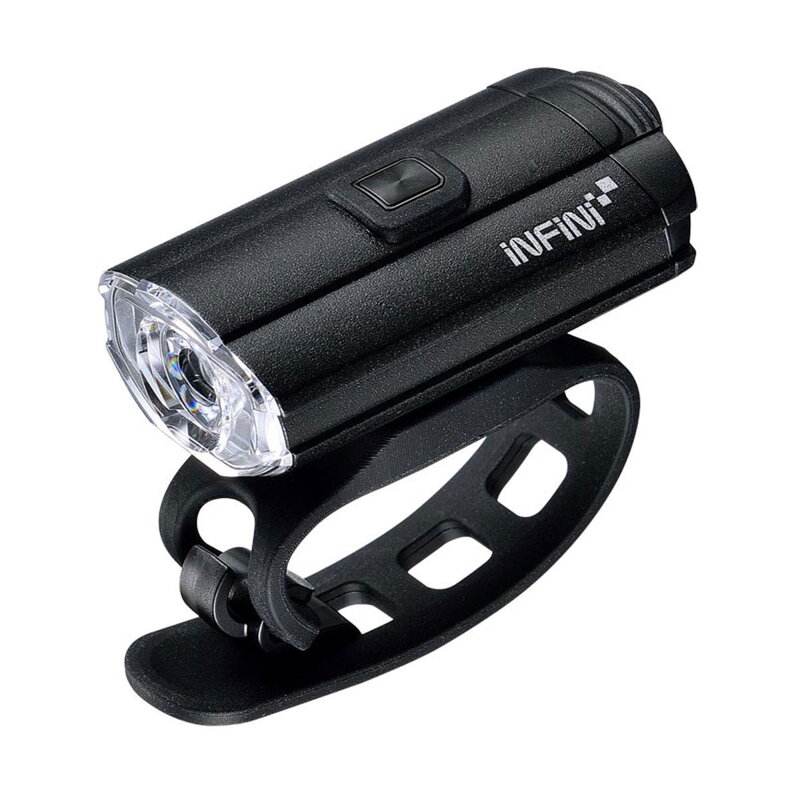 93,02 zł
77,51 zł excl. VAT