XPG 400 to przednie światło z aluminiową obudową z jedną bardzo jasną diodą XPG R5 LED o strumieniu świetlnym 400 lm. Strumień świetlny całej lampy to 200 lm.
Funkcje: 25% mocy (8h), 50% mocy (4h), 100% mocy (2h), wolne miganie 25% mocy (16h), wolne miganie 100 % mocy (3h), szybkie miganie 50% mocy (3h). proste naciśnięcie przycisku przełącza pomiędzy poszczególnymi funkcjami w ramach trybu. Naciśnięcie przycisku na dłużej niż 2s powoduje przełączenie pomiędzy trybem migania i świecenia. Naciśnięcie przycisku w ciągu 2 sekund wyłącza lampkę.
Wbudowany akumulator Li-Pol (3,7V 1050mAh) można ładować przez port USB za pomocą dołączonego kabla USB. Czas ładowania ok. 3 godziny, około 500 cykli ładowania, akumulator jest zabezpieczony przed całkowitym rozładowaniem lub przeładowaniem. Postęp ładowania, pełne naładowanie i stan baterii są wskazywane przez diodę LED na korpusie latarki (miganie = niski poziom naładowania baterii, oddychanie = ładowanie, świecenie = naładowanie, świecenie = włączone).
Lampa ma stopień wodoodporności IPX4. Prosty montaż bez użycia narzędzi. Uniwersalny uchwyt do wszystkich średnic kierownicy pozwala również na regulację poziomego kąta świecenia.
Waga: 79g.
Additional information
| | |
| --- | --- |
| Kategorie: | Infini |
| Specification: | USB |
| Set for: | Front |
| Specification 1: | 100-499 lm |
| Color 1: | ČIERNA |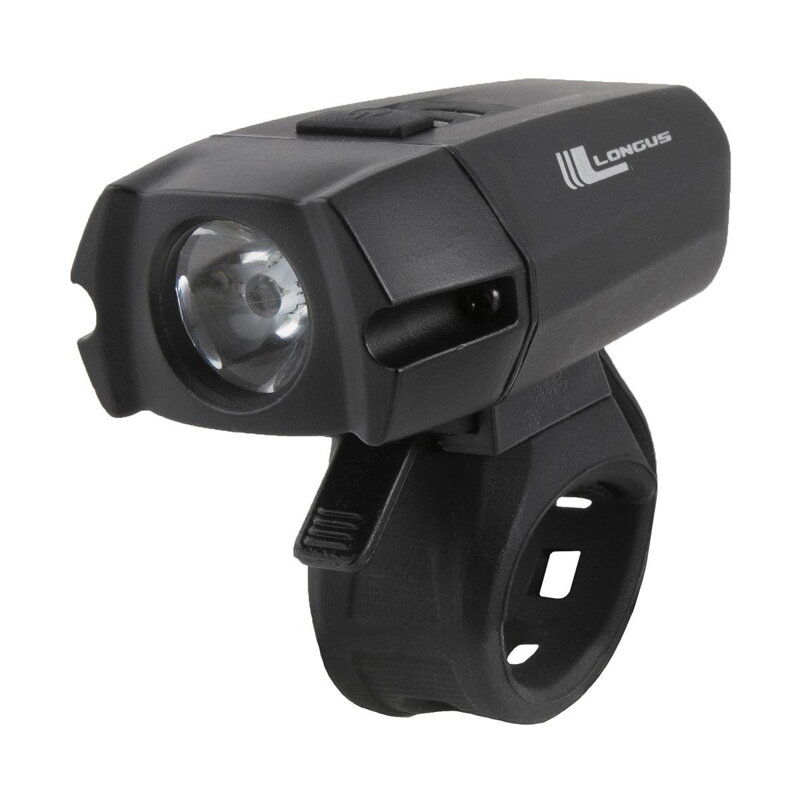 68,14 zł
56,78 zł excl. VAT